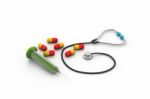 Excellent customer service can be practiced by anyone, but I would argue that in some situations it is a little more important than in others.
Dr. Robert Cooper is retiring after 37 years of treating cancer patients in private practice and at Western Connecticut Health Network, and the horror and anguish at the thought of not being able to rely on his kind, honest support is palpable among those he treated, their families and anyone else who knows of his good work. This man is beloved.
When experts lecture on how to provide great customer service, they say to 1.) Understand your customer, and 2.) Give them what they need. Dr. Cooper is an excellent, very knowledgeable practitioner. (In addition to treating patients, he was a founding member of the board of Ann's Place, the cancer support center that offers free services to cancer patients in Connecticut and parts of New York, and he is still active.) What puts Dr. Cooper at a different level is his bedside manner. He listens to his patients, he doesn't rush them. He laughs with them when they're in a good mood and he holds their hands when things aren't going well.
When we began our interview, he used fairly clinical and formal language to discuss his approach to providing customer service.
"The tone is basically set with a top-down approach," he said. "One needs to recognize that how one comports oneself goes beyond one's own situation. So first try to surround yourself with the type of people who wish to provide a more humanistic or compassionate type of care. Fortunately, I've been blessed to have a registered nurse, and LPN and a secretary of that ilk. They are all smart and interested in learning. They care about people."
He continued: "With that in place, we set things up procedurally to take advantage of the structure. We call it a pod so that when a patient calls in or when we call them, the patient speaks with someone they have some familiarity with and who knows what kind of issues that person is dealing with. That goes a long way. We have all had the experience, haven't we, when you go into a professional office or business and the person has no idea who you are or what the previous conversation was about.
"Second, despite everyone being busy, we try to have a sense of giving of our time, so we are actually listening to their concerns. Lastly, we are in the business of problem solving, as opposed to being defensive. We look at how to find a solution and not be defensive if we make a mistake. How do we move from there to finding a solution? Client service principles transcend whatever discipline you're talking about."
Here he acknowledged the personal commitment necessary to put in place superb customer service.
"I try to interact on a personal level, especially with any issue I deem important or any issue the patient deems important," he said. "I try to give the patient the sense of my being available. That means we try not to build a wall between myself and the patient. I return calls, etc. With most of my patients who are in active treatment I do give them my cell phone number, for individuals to know that if the systems are otherwise failing, I am available. Very few people take advantage of that, but the knowledge that one can reach a care-giver if things aren't going right is important, I think."
I suppose the reason I characterize the efforts of Dr. Cooper and his staff as a level above what most of us do in the customer service realm, is that providing it to people with cancer must add a layer of difficulty. It does, he agreed.
"This is tough enough for patients and the patients' families," he said. "The one thing I've learned and been an observer to – and I wish I were a better writer so I could put it into words — but to witness the strength and the heroism of patients and their families going through this type of an illness, it's really quite an extraordinary experience. To witness the depth of the human spirit. It's a mixed blessing, right? When your patients do well and are healthy it's that much sweeter, but when it's the opposite, it's that much more difficult."
I asked him how he manages it.
"You don't consciously work it out," he said. "It either works out or it consumes you. It's a balance and you're creating some aspect of separation or distance, if you will, because otherwise you can't do it. The three individuals on my staff and I talk about how we feel but they, too, are able to have sufficient emotional separation so as not to be consumed by the grief. When we get a sense that those boundaries are being pushed, we take some time and address it."
It might be apparent that you normally don't get to know a cancer doctor unless you've been touched by the disease. My wife was diagnosed 18 months ago with breast cancer. The cancer had not spread and she's doing great, but I can tell you, it's a terrifying diagnosis. She had to be strong to work through that and then the treatment. Neither of us liked getting the letter that Dr. Cooper sent announcing his retirement. I suppose it should not have surprised us, though, that he included his home phone number and urged my wife to call him if she ever had any concerns or problems.
"I really meant that," he said when I mentioned it during the interview for this column. "This transition, I recognize, is very difficult. I do want people do know that I will be available for them."
So yes, some exceptional customer service is better than others. And no matter how good we are at it, I'll venture that the rest of us aren't quite as good as Dr. Cooper has been.
Paul Steinmetz is director of Public Affairs & Community Relations at Western Connecticut State University. He is also principal of Writing Associates, providing writing services to businesses and individuals.